Golf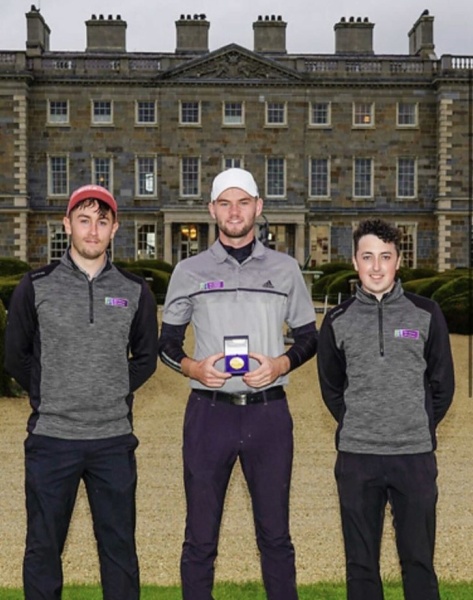 The Golf Club is looking to involve all levels of golfers, from social golfers to seasoned players, so whatever your standard of golf is don't shy away from getting involved. We want to increase the number of people playing the game of golf ensure that the game is promoted well in the university. Of course we want to become more competitive by improving our squad year on year, while also introducing students, staff and alumni to the game of golf , in order to increase the profile of the club.
Also 'LIKE' our facebook page for up to date information about all the activities going on this year for golf in and around the college
https://www.facebook.com/NUIGALWAYGOLF?fref=ts
History
The NUIG Golf Club is relatively new to the college, and were hoping to build a successful club over the next few years by introducing the students of NUIG to the game. We have already made a Facebook page (link above) , while also forming a strong team which travels the country playing various amateur events, representing the college. So get involved!
Achievements
Last year we made it out of our group, reaching the All-Ireland Finals, only to be narrowly beaten by UCD. We are looking to further our progress in the league tournament this year.
Meetings
Team Practise Sessions take place on Friday of every week in Galway Golf Club, Salthill. We have a great relationship with the golf club there and they have agreed a fantastic complimentary  green fee for those who aren't members. Like our Facebook page (link above) and watch out for our updates on practise and competitive sessions. 
Contact Us

Golf