Kayak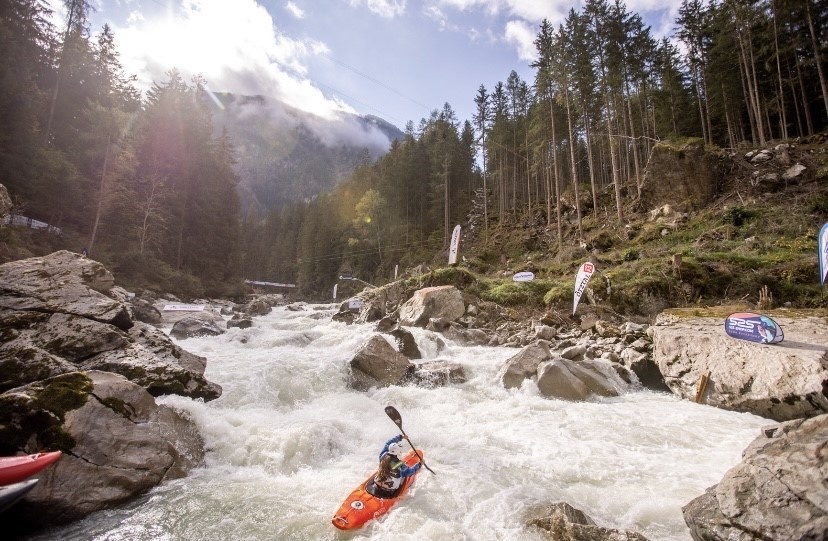 The University of Galway Kayak Club aims to introduce students and staff to the sport of canoeing and kayaking, and caters for every level of skill, from complete beginner to expert paddler and we also aim to have as much craic as possible while doing it!
If you are interested in joining the Kayak Club, contact a committee member at kayak@clubs.universityofgalway.ie 

Here's some footage taken by one of our members from kayaking around the country with the club:
Winter Kayaking from Alan O'Dwyer on Vimeo.
History
The Kayak Club is one of the biggest clubs in college, and one of the largest and oldest kayak clubs in the the country. In January 2007 the club celebrated it's 30th Anniversary with the 30th Ball and won the award for Best Club Event in the process. As well as having over 65 boats of various types for club members, the club facilitates the storage of private gear. The club takes part in the annual Intervarsities and have been awarded the overall trophy 16 times in the last 23 years. Originally the club was based in a clubhouse, situated in a stone building in the fisheries field. Then in 1986, the club moved to the shed beside Macnas (where the diving club is now), and then in 1988 moved to its present home.
Achievements
Too many to list here! However it is suffice to say that, in the last two decades, they have won about 16 Intervarsities, International competitions, and had members and ex members placed highly in the European and world rankings, as well as in The Olympics! The club also prides itself on catering to every level of paddler, whether recreational or competitive.
Meetings
Contact Us
To contact us email kayak@clubs.universityofgalway.ie

Kayak
Committee Members
Club Training & Development Officer:
Niall McGowan
ATU Representative:
Oisin Donoghue
Safety Officer:
Megan Gamble
Club Secretary:
Lorcan Craven-Grace
Club Secretary:
Lorcan Craven-Grace
Public Relations Officer (PRO):
Mark Nugent
Public Relations Officer (PRO):
Mark Nugent
Club Treasurer:
Cian Molloy
ATU Representative:
Conor Roberts
Inclusivity Officer:
Kate Gaughan
First Year Representitive:
Holly Byrne