GAA - Gaelic Football (Ladies)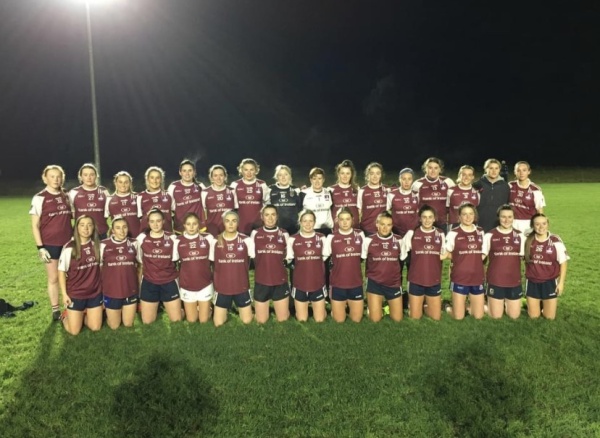 NUI Galway Ladies football club is on the strongest most vibrant clubs in the college. Ladies football represents one of the fastest ladies field sports in the world The college currently fields three teams in the following grades O Connor cup for senior division1, Lynch cup for division 2 and Donaghy cup for division 3. There also exists a fresher blitz for incoming first year players and only as recent as 2010 NUIGalway were the champions and since the event was not held the trophy is still in the grasp of NUIGalway. In 2011 NUIGalway were narrowly defeated by UUJ in the O COnnor cup semi final. The Donaghy team contested the Donaghy final hosted by NUIGalway and were narrolwy defeated by the RCSI in a brilliant final in Dangan. Students and a few outside coaches have over the years have been loyal and hardworking servants on behalf of NUIGalway ladies football ensuring that the numbers playing the sport within the college continues to grow and prosper. the college colours are the famous Maroon and White the colours that ironically were adopted by all Galway sides over the years.
History
Ladies football has been played in NUIGalway since the 1980s but grew in importance and popularity in the mid 1990s onwards. The O Connor cup has never been won by NUIGalway but the college regularly contests the closting stages of the final reaching the decider for the first and only time in 2005. A huge number of intercounty players from Galway, Mayo Roscommon and many other west of Ireland counties have played at one level or more for the college over the course of their third level studies.
Achievements
NUIGalway has won the Donaghy cup on a number of occasions. NUIGalway lost the final of the Lynch cup on two occasions and due to the intense nature of competition have managed only one appearance in the O Connor cup losing the 2005 final. In 2010 the college won the O Connor shield and the Ladies fresher championship ensuring a high quality supply line for the future
Meetings
The teams over the past years normally train on a Monday night at 6.30pm and 8pm for the three teams and again on a Wednesday night at the same times. Match, either league, challenge or championship occur throughout the season commencing in late September until late March. Please contact any member of the club or the notice board or the Gaelic games officer for times in the season
Contact Us
NUIG Gaelic Football (Ladies) Club, Sports and recreation unit, Kingfisher NUIGalwa.
email address; gaelicgames@nuigalway.ie
GAA - Gaelic Football (Ladies)
Committee Members
NUIG Development Officer:
Michael O Connor