Squash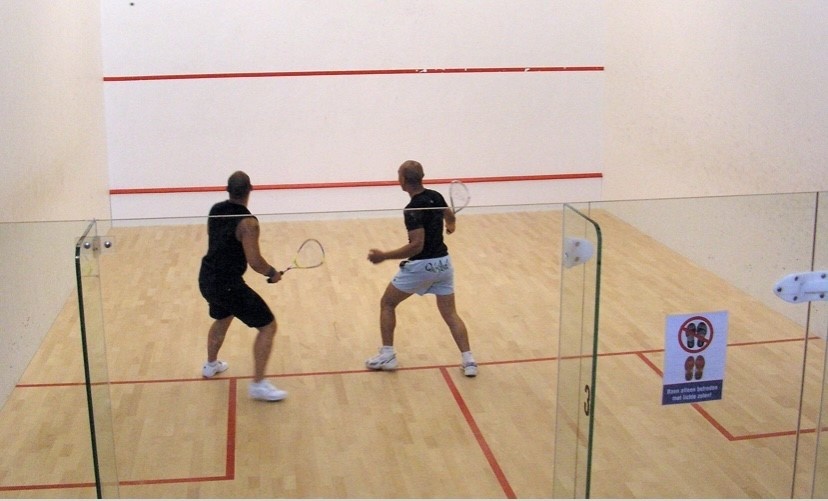 Welcome to University of Galway Squash Club Page
The squash club meets every week on Tuesday in the Galway Lawn Tennis Club, there's training for all levels with drills and matches, come along between 8.15 and 9:45pm. We can provide you with a racket. Many of our players had never played before this September. There are players of all levels at training sessions so you'll get a great game and meet some new people, no matter what your skill level.
Our main event of the year is Intervarsities, this is always a fantastic weekend away, in Galway this year! A great way to make new friends! We enter teams at all levels and make sure to include everyone who is interested. 
Squash was ranked the healthiest sport by Forbes magazine burning 10% more calories than any other sport! An hour of squash can burn up to 1000 calories. It helps that it's a lot of fun to play too. Seen as squash isn't influenced by the weather it is the perfect winter sport, especially in rainy Galway!
Follow our instagram for some fun pics and regular updates!
Or email us at email the club at squash@clubs.universityofgalway.ie
We look forward to meeting you all!
Stay Safe!
History
Achievements
Meetings
Every Tuesday at 8.15-9.45pm at Galway Lawn Tennis Club, Threadneedle Road. Wear clothes you're comfortable moving around in and shoes with white/non-marking soles. Rackets can be provided, but notice is needed. Beginners welcome! For directions or any other queries, email - c.kilkerr1@universityofgalway
Contact Us
Instagram : uog.squash
Email: squash@clubs.universityofgalway.ie or c.kilkerr1@universityofgalway.ie