Tennis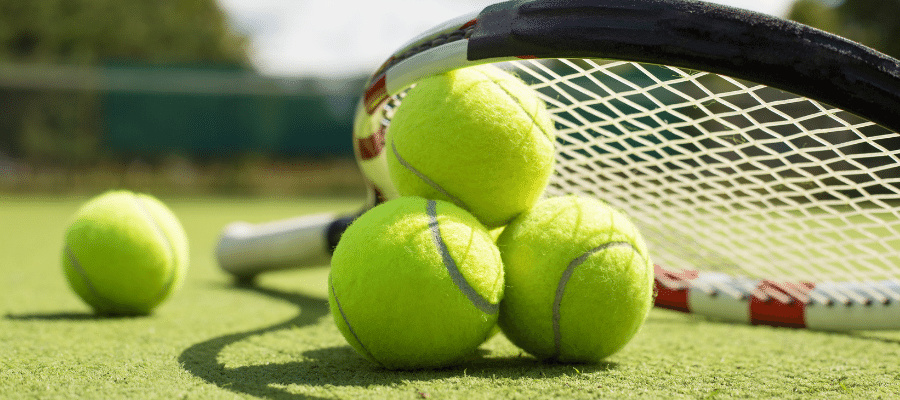 The tennis club in NUIG has been growing progressively over the past number of years. All levels from complete beginners to passionate tennis nuts have an opportunity to play, have fun and improve their tennis. The club offers beginner training and is proud to have numerous experienced student coaches involved.
We are glad to work in partnership with Galway Lawn Tennis Club, who allow us to use their facilities to train and play. A special aim in the club is to raise tennis awareness and enthusiasm in the west of Ireland. Hopefully someday we'll all be watching young Paddy from down the road compete in Wimbledon and bring gold back to Galway!
We have a great social scene in the club often combining tennis events with social occasions and nights out. The craic is mighty lads, so come down, play some tennis and make some new friends!
History
The NUIG tennis club has a brilliant history of strong competitive tennis. Dating back to the 1960's it is a well established club that mixes enjoyable competitive tennis with that vibrant social scene that we all know Galway is famous for. Re-establishing ourselves as a competitive inter-varsities team in 2007 has provided us with many links to other tennis club around Ireland. We now strive as a University club to continue this proud tradition and continue to have great ties in the future.
Achievements
We compete in the Intervarsities every year and work hard to continue to stay at the top level of Irish tennis. Club activity is lively and fun filled with exciting tennis played on a weekly basis.
And:
"I give this club a ten out of TENN because it IS so good....."
Meetings
Every Sunday 7.00-9.00pm at Galway Lawn Tennis Club. You can sign up for training via Yourspace.
https://maps.google.ie/maps?ie=UTF-8&q=Galway+Lawn+Tennis+Club&fb=1&gl=ie&hq=galway+lawn+tennis+club&cid=5205513316006596714&ei=Rh2WUpCiHJLQ7AbN2YH4Dg&ved=0CI0BEPwSMA0
Contact Us

Tennis
Committee Members
Club Captain:
Emma O Farrell