Windsurfing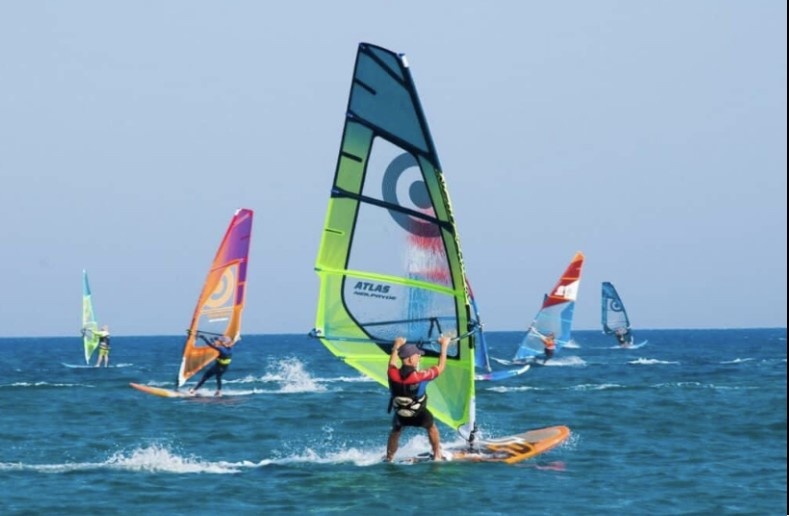 Hello and welcome to the University of Galway Windsurfing Club! The club caters to anyone interested in trying out this super fun watersport to those who live and breathe windsurfing. Even if you have never heard of the sport before, we would love to help you give it a go. Windsurfing is much like a cross between sailing and surfing, so if you enjoy watersports (and have a need for speed) this might be the sport for you! We run 2-hour-long sessions, in a local bay, as many weekends of the academic year as we can. We provide all the equipment you will need e.g. wetsuits, boots, buoyancy aids and all the windsurfing gear - and also hot chocolate and biscuits if you're lucky ;) so all you need to bring is your swimsuit and a towel. We have experienced ISA-qualified instructors at our sessions to help get you going. No previous experience is required - don't worry! If you'd like to sign up, you can do so through your YourSpace account or email us at windsurfing@clubs.universityofgalway.ie. All info about lessons and events will be sent out via email so make sure you sign up to our mailing list! Hope to see you on the water soon!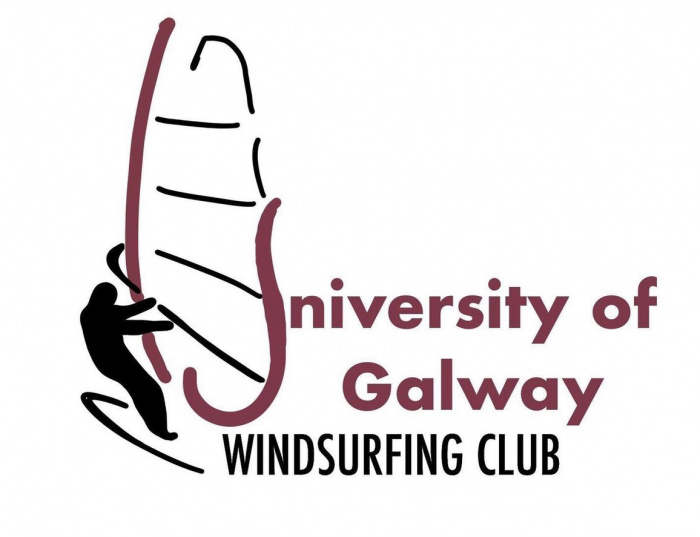 Whether you are an experienced windsurfer looking to get out on the water again or you have never even heard of windsurfing before, we would love for you to join us on the water! It's a super fun sport with great variety in it, it's like a mixture between surfing and sailing - so if you have a need for speed, don't mind getting wet and love a bit of craic, this is the club for you! Our ISA-qualified instructors will be at every training session to guide you along the way, for beginners they will teach you all you need to know about balancing and controlling the board so you can get up and going in just your first session! For those who are intermediate, we can teach you how to build up speed and control and you'll be flying across the water in no time ;) For the more experienced windsurfers, we can share tips on how to do tricks like jump the board and hopefully even things like loops!! No previous experience is necessary, our committee members are very experienced windsurfing instructors (and a good bit of craic too!) and will cater for those of any level.
After our very successful (and fun) trip down to Lough Derg with the University of Limerick last year we are pleased to announce that we are hoping to organise 2/3 events with other universities from around the country throughout the year. These events are great opportunities to meet some new people, learn some new skills and show off our own achievements so make sure you're keeping up to date with our social media (uniofgalway_windsurf on Instagram) and that you're on our mailing list to get a place!
We try also to organise social nights every 2/3 weeks usually on a Wednesday in a local pub, it's great craic and a lovely way to meet some new people and make amazing friends. 
If you have any questions or issues feel free to email at windsurfing@clubs.universityofgalway.ie or DM us on Instagram and we'll get back to you as soon as possible, we also have a profile on Lounge which we will be shifting all communications over to but for now WhatsApp is our main form of communication, you can join the group chat here: https://chat.whatsapp.com/DVbzbRKPgF22EMoNYvJ5kk
Thanks, and hopefully we'll see you on the water soon! :)

History
Windsurfing is an amazingly young sport. Its roots are easily traced back to the garages of two Southern Californians. Jim Drake, a sailor, and Hoyle Schweitzer, a surfer, got together and thought about what could be... By 1968, they had combined their two sports into a workable, if not somewhat unusual, patented new hybrid sport. Schweitzer logically called it windsurfing, and the board, a windsurfer. The early 1980's were a period of tremendous growth for windsurfing. Racing participation was at an all-time high, the professional World Cup tour was born, and the sport was awarded with Olympics status in the 1984 Los Angeles Games. Equipment development progressed at a fevered pitch through the mid-80's as seen when a windsurfer captures the world speed sailing record at slightly faster than 36 knots. Since then, windsurfers on extremely specialised equipment, sailing in winds of 40 knots and above, have pushed that speed up to an incredible level. Now, after 27 short years, windsurfing is a fully matured sport, with destination resorts all over the world. Everyone from little kids to old fogies are windsurfing - practising the best sport in the world!!!
Achievements
Meetings
We will be hosting 2-hour-long sessions as many weekends as possible, either Saturdays or Sundays, up until November and then starting again in March. The usual location of the training is Rusheen Bay, Barna Road, Galway H91 V6W0 (We can advise you on the best bus routes to take as there are a few bus stops within a 5 min walking distance of the venue). We provide all the equipment you will need (eg. wetsuits, boots, buoyancy aids, harnesses, windsurfing equipment etc.) all you will need is your swimsuit and a towel. No prior experience is required and windsurfers of all levels are welcome. Information about lessons and availability will be sent out weekly by email so make sure you sign up to get added to our mailing list!!
Contact Us
Sports Desk,
University Sports Complex,
National University of Ireland, Galway,
Galway.